VERDANT EARRING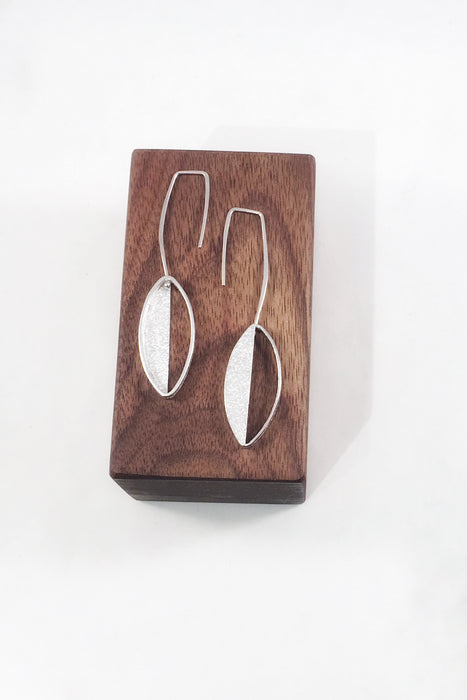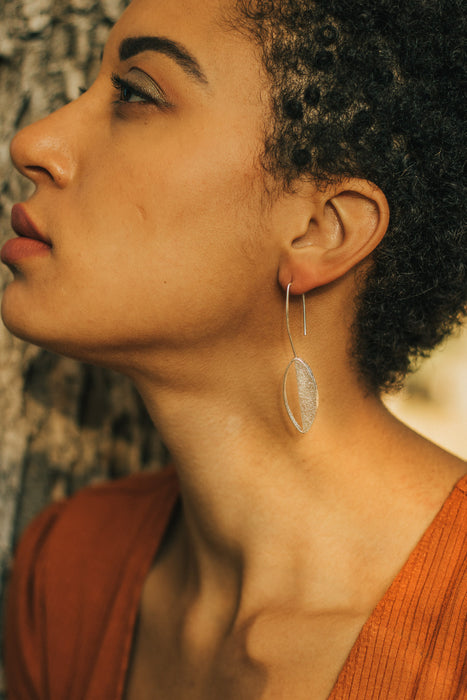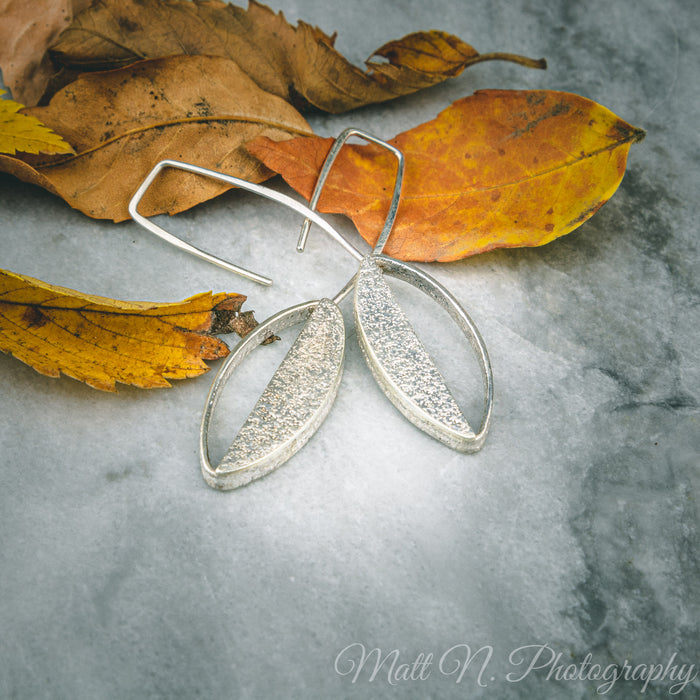 Featured in the Craft Council of British Columbia's 2019 Earring Show.
These elegant leaf-shaped earrings are a study in contrast - shiny and matte, open and solid, static and movable. The earring body is suspended on a sterling ear wire that pivots, showing off all sides of the piece.
See the companion piece 'Variations' here
These earrings are one of a kind.   
Photo Credit: Matt N Photography