Studio Sessions - Beginner Project Class - Hoops, Studs & Dangles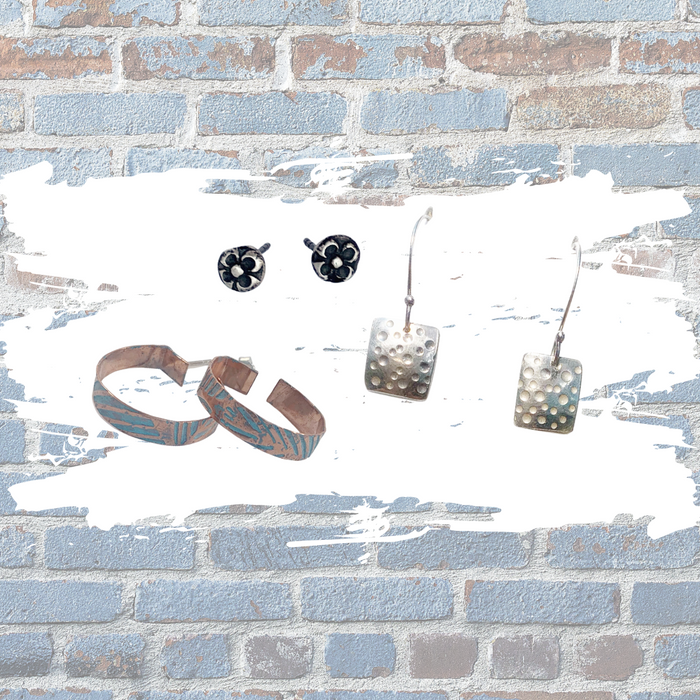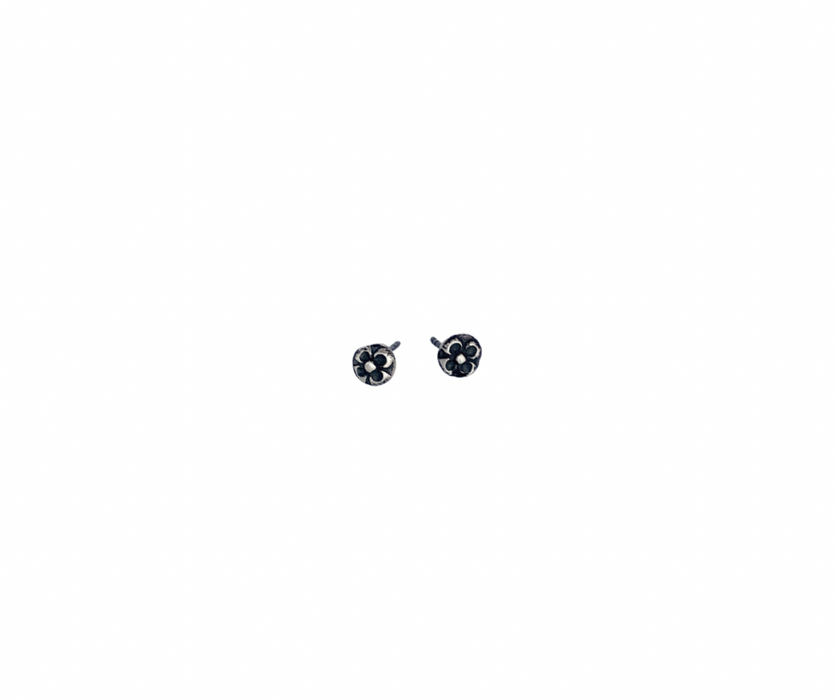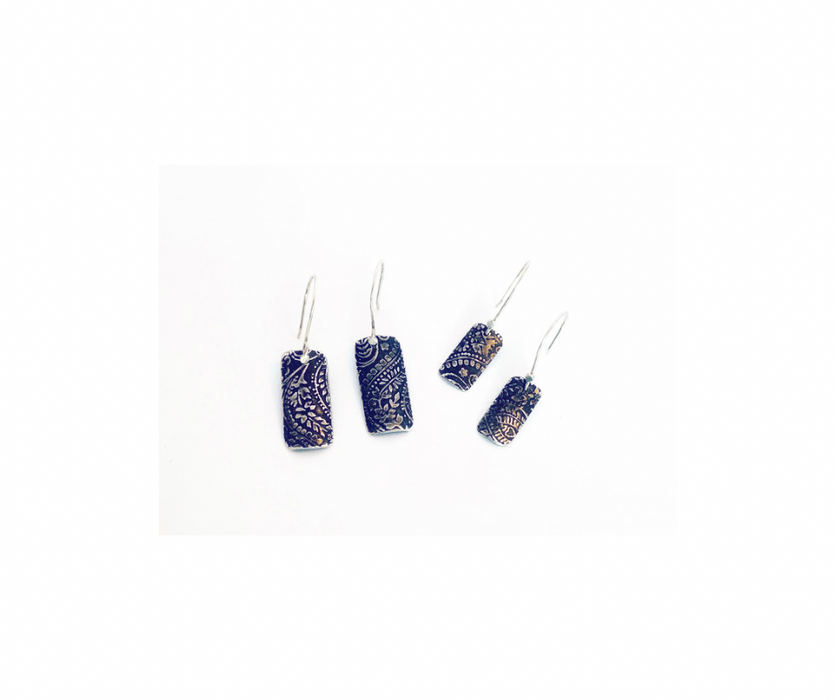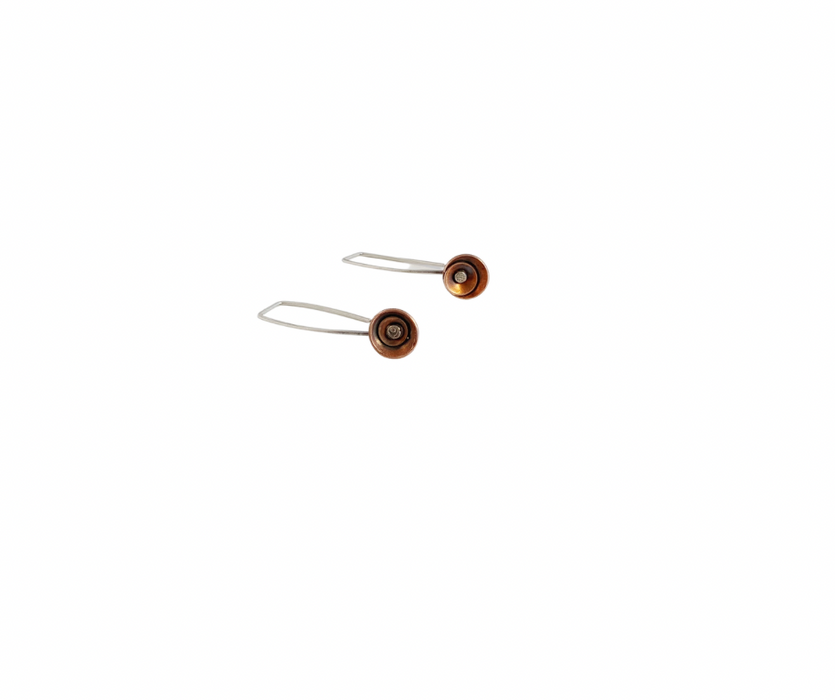 Earrings! The piece of jewelry that always fits. In this 3 hour class you will learn to make three types of earrings - hammered wire hoops, studs and dangles. Working with hammers and other texturing tools, your silver and mixed metal earrings will be the envy of your next Zoom meeting.
$125.00 including materials.Flexible scheduling with both day or evening times available.

Come learn in my well-equipped studio space! Designed for individual instruction, these 3 hour project classes will give you a fun introduction to metal smithing. All materials and tools are included in the class. You are welcome to bring your own toolkit. The beginner classes are designed for everyone! If you have some experience with metal smithing, you are welcome to take any of the classes.

Sanding, polishing, enamelling and soldering operations will be done while masked, to protect lungs from fumes and particulates. If you are feeling unwell, please let me know and we will reschedule the class without penalty.Missed classes (without adequate notice) will not be refunded.