SKIPPING STONE NECKLACE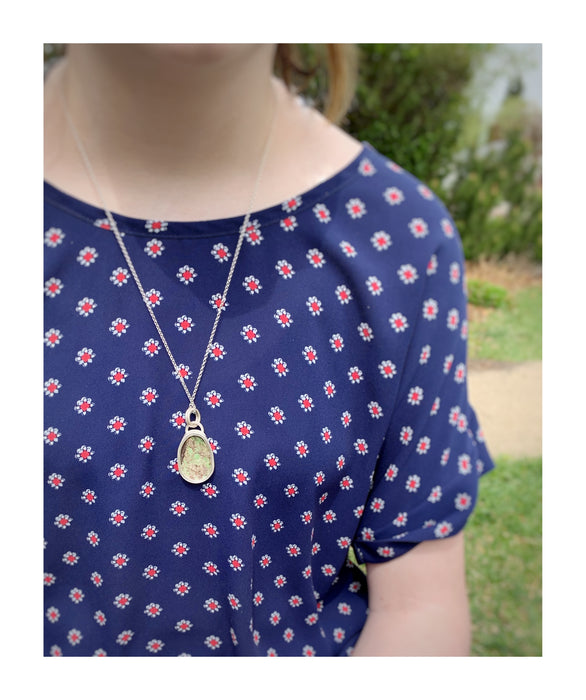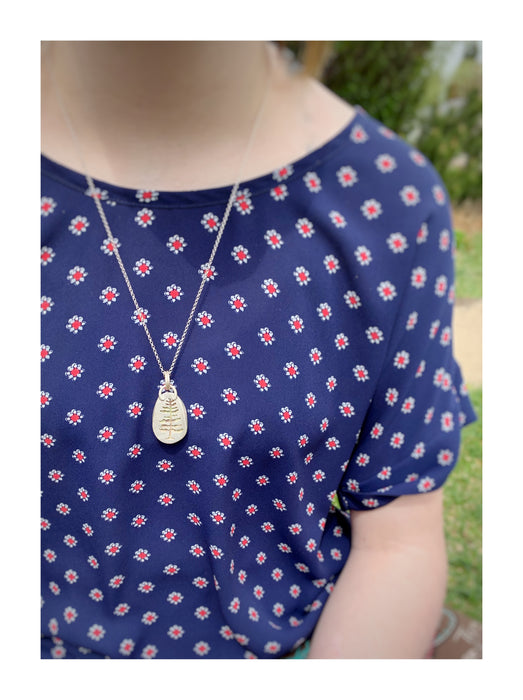 This pendant has a soft smooth shape that makes it feel like a perfect skipping stone. The mossy green variscite has a flat, lightly polished surface, set off by the honed finish on the silver. The back of the pendant features a finely cut fir tree.
Large pendants have a tendency to flip. I like to add a feature to the back so the piece is beautiful no matter which way it is worn. 
20" Chain
Sterling silver