LADY'S MANTLE LEAF PIN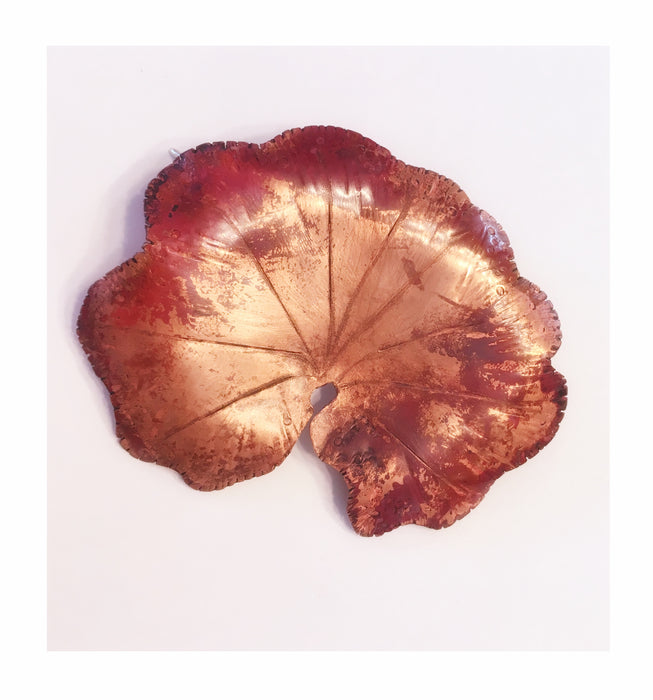 Carefully traced from a lacy Lady's Mantle leaf, this beautiful pin is the perfect piece for the gardener in your life.
The copper leaf is brought to life with a series of hammered and chased details. Carefully formed to echo the shape of the live plant leaf,  colour is added as heat oxides develop during the pin back soldering processes. Further enhanced with other patina and artists waxes and sealed with a finishing wax, this piece will retain the gorgeous colours you see here.
The sterling silver pin back features a double catch clasp, and has a loop to allow the piece to be worn as a gorgeous statement necklace.
Approximately 3" by 3.5".
Copper and sterling silver.