FREEFORM GEOMETRIC RING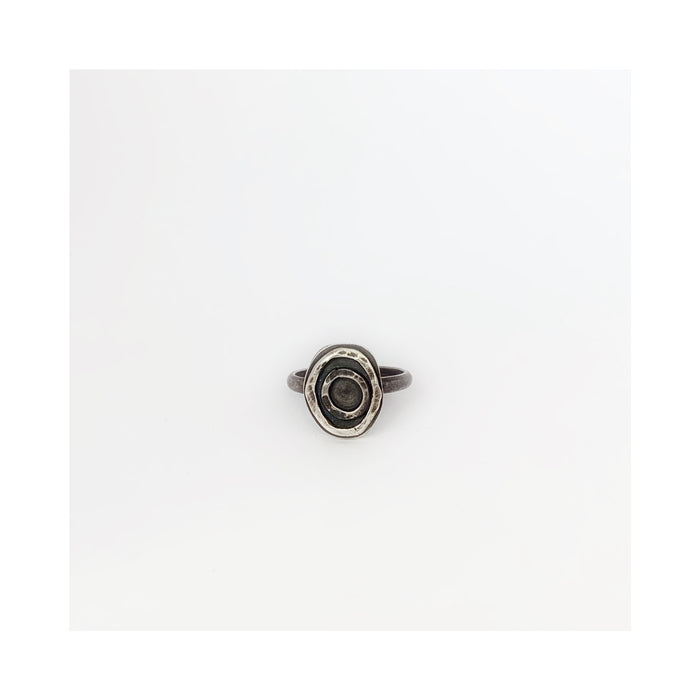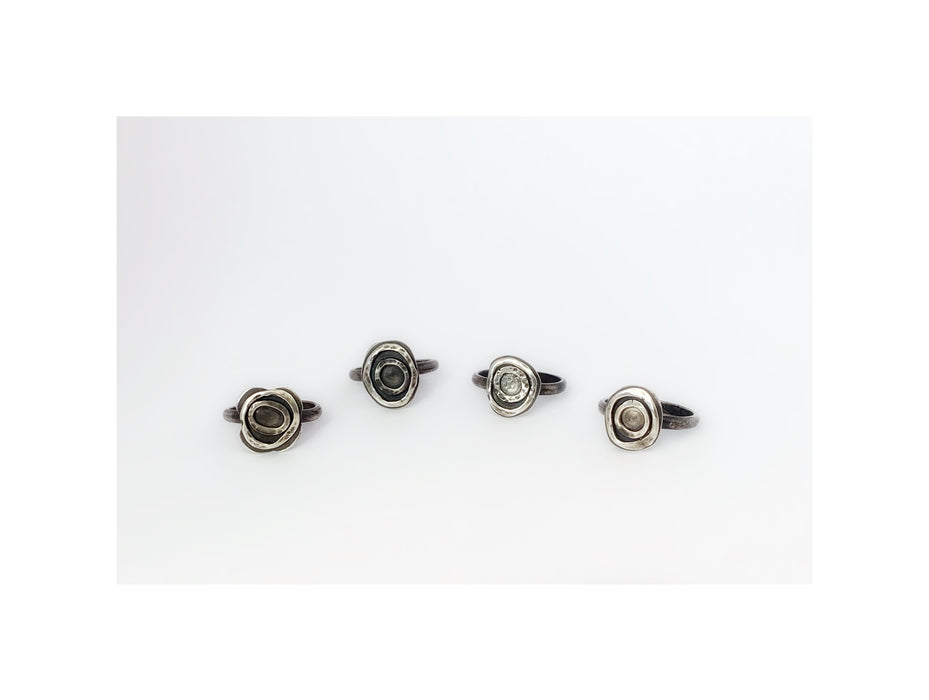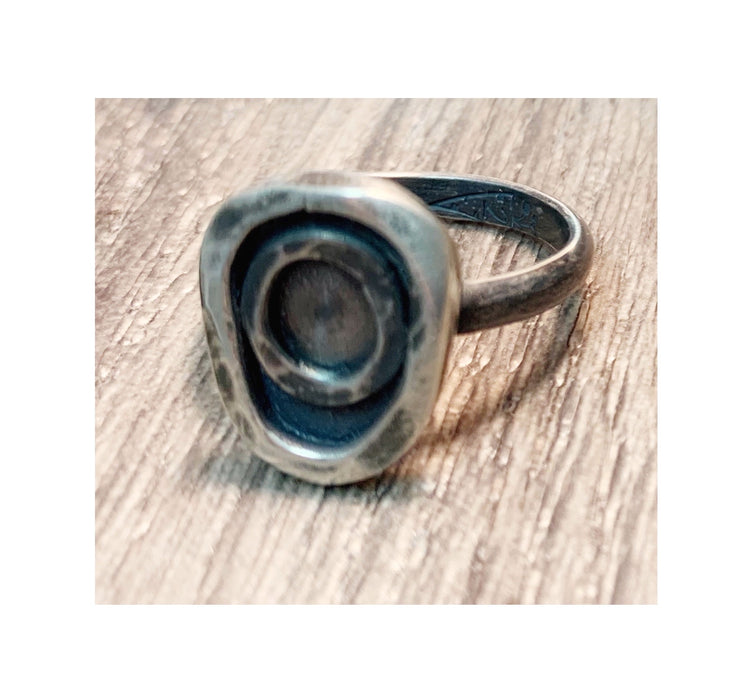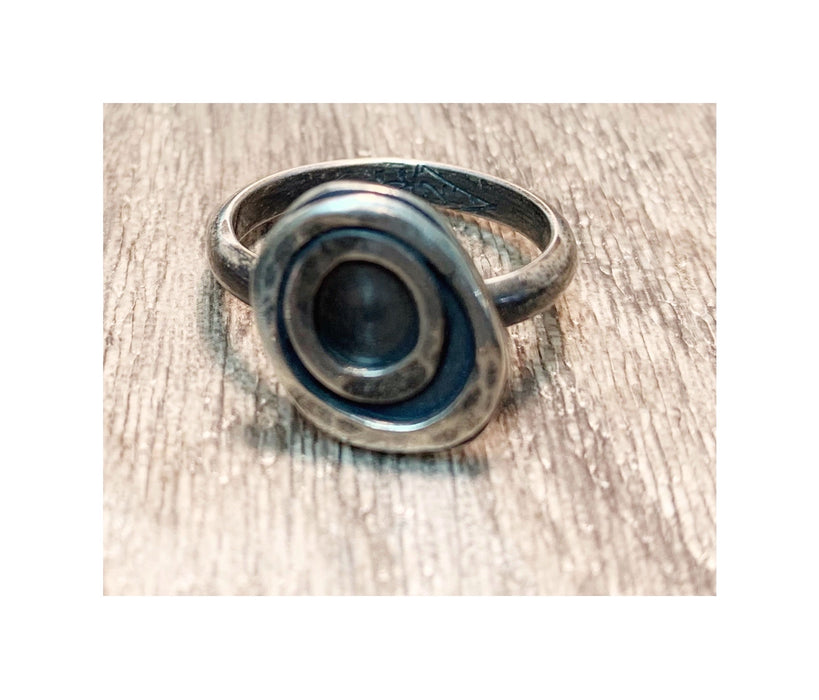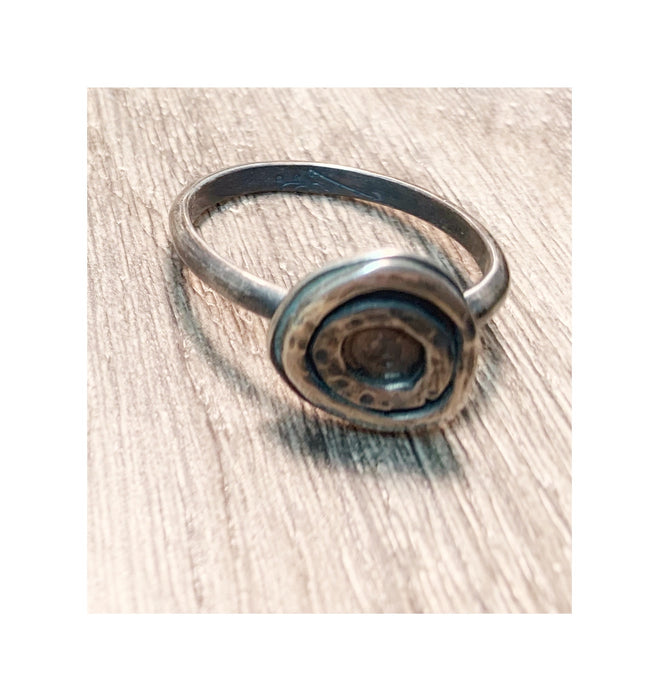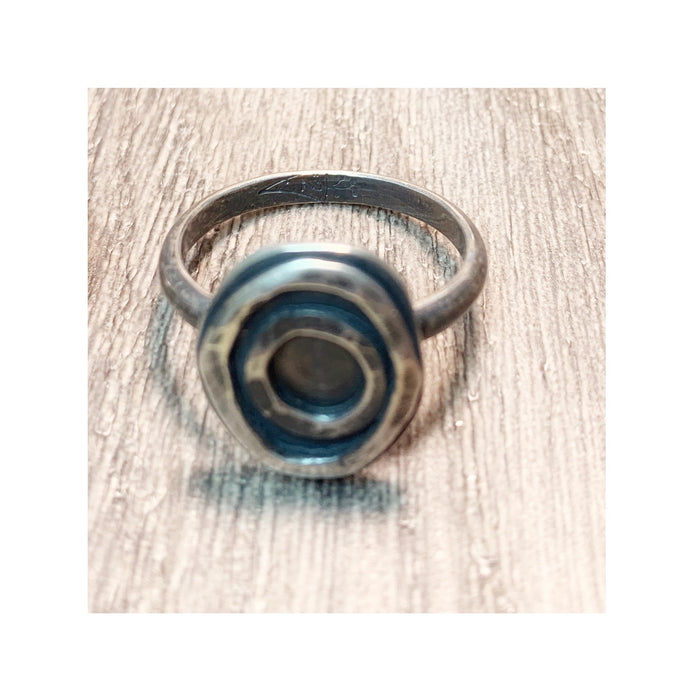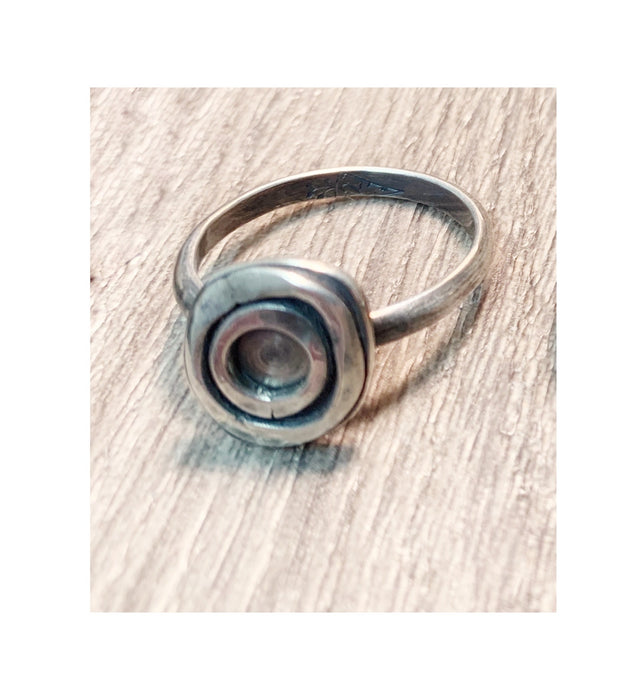 A simple geometric layered ring. Sterling silver with a patina finish to show off the layers.
To create these, I use silver sheet and wires trimmed from other projects. Nothing goes to waste at the bench! I assemble the parts for each ring, letting the rough shape of the sheet tell me what the ring will look like. This means each ring is unique - you will get a truly one of a kind piece!
Sterling silver