EGG NECKLACE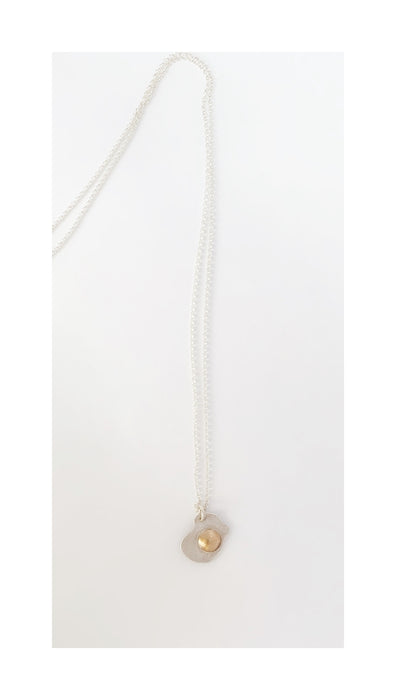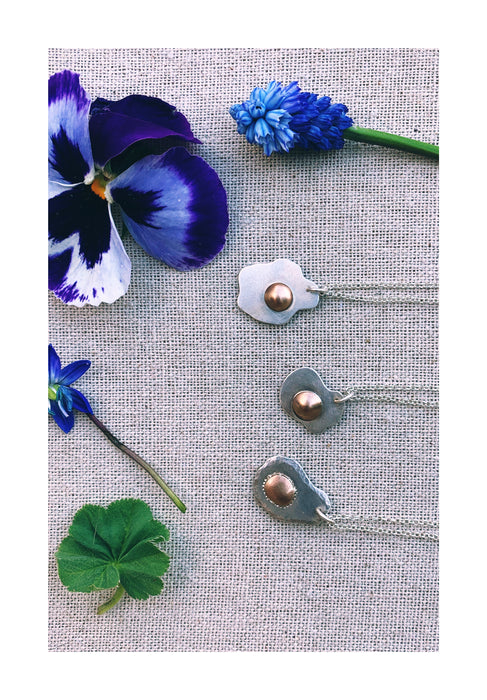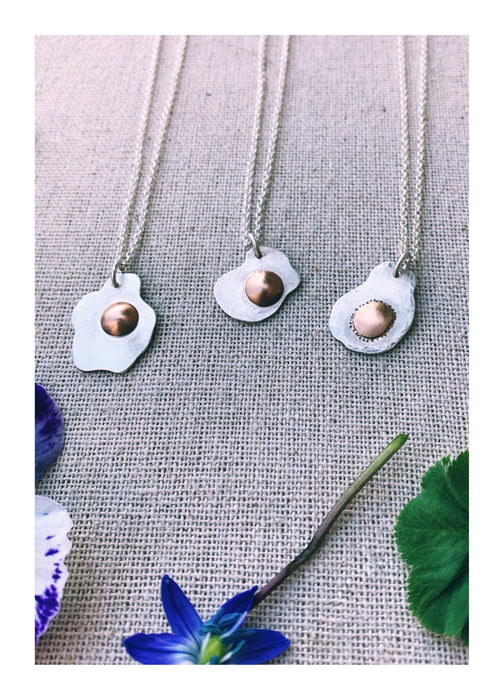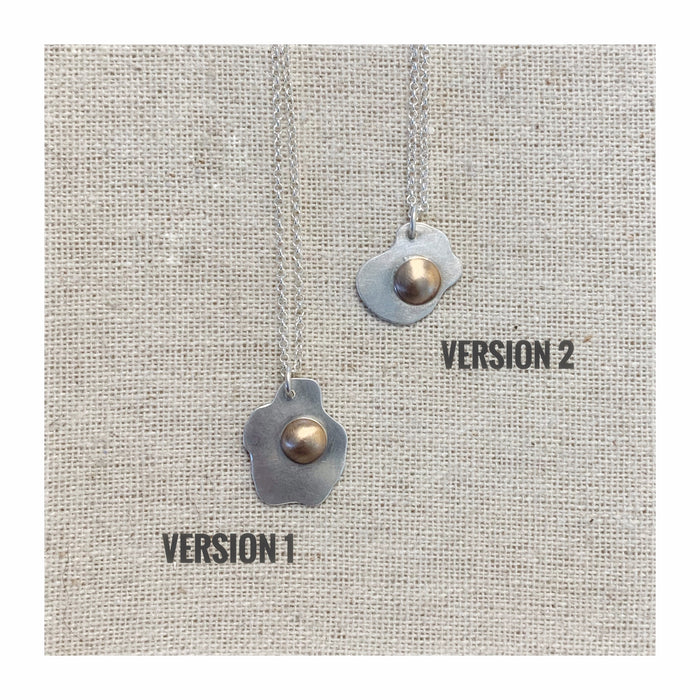 An egg? Why not! 
This fun little pendant is made from sterling silver with a domed bronze yolk. Initially made as a gift for my daughter, I just had to make more. 
Version 1: large (SOLD)
Version 2: medium
 Sterling silver
Bronze
18" sterling chain
The third piece pictured is a tiny avocado. Click here!