JADE & CHALCEDONY RING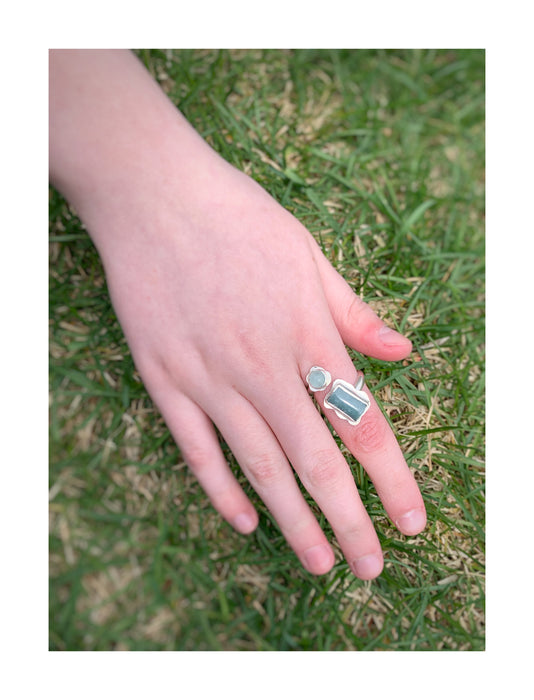 A tiny blue chalcedony paired with a barrel of Guatemalan jade, each with a fun wavy edge. Set in fine and sterling silver, the two gemstones wrap around to stack on top of each other. 
On a smaller scale than the other double rings, this ring is best suited to a petite hand. Adjustable from size 5 to size 8. 
This ring is one of a kind.
Sterling silver
Chalcedony
Jade